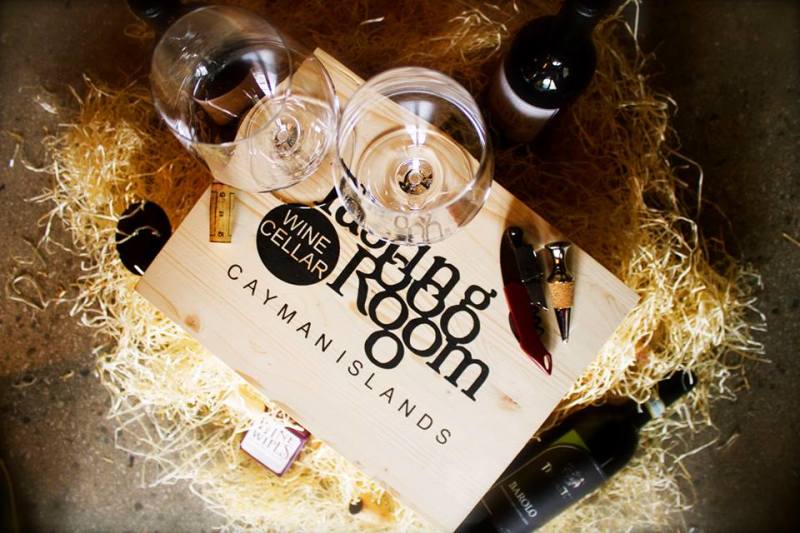 The Tasting Room & Wine Cellar Events:
Are you searching for something different for your next special occasion?  Why not join us at The Tasting Room for a unique wine tasting experience!  We have a wide array of different events to choose from.  We are happy to customize your experience to the fullest, whether you are hosting a corporate meet & greet, birthday celebration, or even a luxurious 5-Course dinner. 
Private Dining Experiences:
Our shop doubles as your next dining adventure!  Allow yourself to be carried away in Cayman's most exclusive private dining room.   Experience the culinary delights our chef has to offer and sample some of the world's finest wines.  Our sommelier will welcome you with a glass of Champagne, and then lead you on a 5-course journey of food and wine.  This will be a night you and your guests will truly remember.
We are not a traditional restaurant, so our Tasting Menus are constantly evolving, designed with each individual party in mind.  Wine pairings are chosen to showcase the ingredients of each dish and vice versa.  
Prices start at $3,500 KYD for up to 12 guests, or $290 per person. 
Stand-Up Tasting Experience:
You and your guests will be treated to an evening of tasting and more tasting.  This event is more casual and is great for afterwork drinks, team building or celebrating special occasions.  You will have the opportunity to taste through 5 different wines throughout the evening.  Each wine is paired with hand-passed canapes, and in addition to that, our tables are filled with artisanal meats and cheeses, tapas, fruits and vegetables, dips and breads, etc.  This all-inclusive event lasts for 3 hours.  Prices start at $2,300 KYD for up to 20 guests or $115 per person.
Nino Talks Vino:
Every Tuesday, join Nino as he leads you on a fun and educational wine tasting.  Each week get the chance to taste 5 different wines, each paired with a small bite to enliven your senses.  Prices are per person and vary according to the theme of the week.